Where the world is at your fingertips!
Here you will find the arts and crafts of the various ethnographic cultures of our Small Planet. The items found here are handmade as a result of generations of tradition and craftsmanship. You will find antique, vintage and contemporary art and craft chosen for its quality, uniqueness, and artistic interest. From masks of Africa to the exceptional fine paintings and carvings of the artists of Uzbekistan, there is something for every taste. One will find jewelry, apparel, accessories, both personal and for the home or office, and serious collector pieces, Come and explore the world at your fingertips! Return often as the site is being constantly updated.
When in Santa Fe, come visit our shop in the Travelers Market at DeVargas Mall, corner of Paseo de Peralta and Guadalupe.
Featured Categories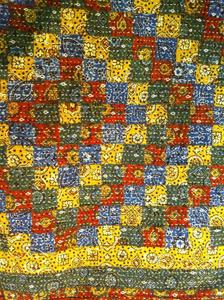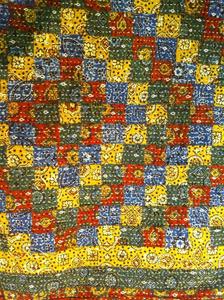 Featured Items
You may also be interested in...
Items found on this website are unique one-of-a-kind products created by hand. We will be constantly adding to the stock of items and to the information about the items as additional facts become known. Please visit often and enjoy these marvelous creations of artists and craftspeople of the world! We wish you PEACE!
Spectrum Arts Inc. is your source for Ethnographic arts, African Tribal arts, Folk arts and crafts and other International arts and crafts and textiles and jewelry. Shop online!